Twitter+Ethnio: a case study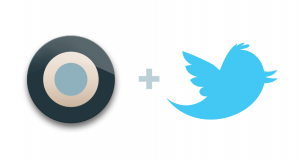 A few weeks ago, for a study of digital readers in university settings, our client had neither a highly trafficked website nor a large recruiting budget. No problem, we said, we can use Ethnio via Twitter.  Normally this method is a great supplement to placing Ethnio code on a website, but for a student audience we were confident we could recruit the whole sample that way.  It actually worked. We picked people out of the middle of the internet based on words they used in their conversations or profiles on Twitter. Here's how it went and what we learned:
Step 1: we created an Ethnio screener to qualify participants based on their student status, experience with digital readers in coursework, and a few demographics.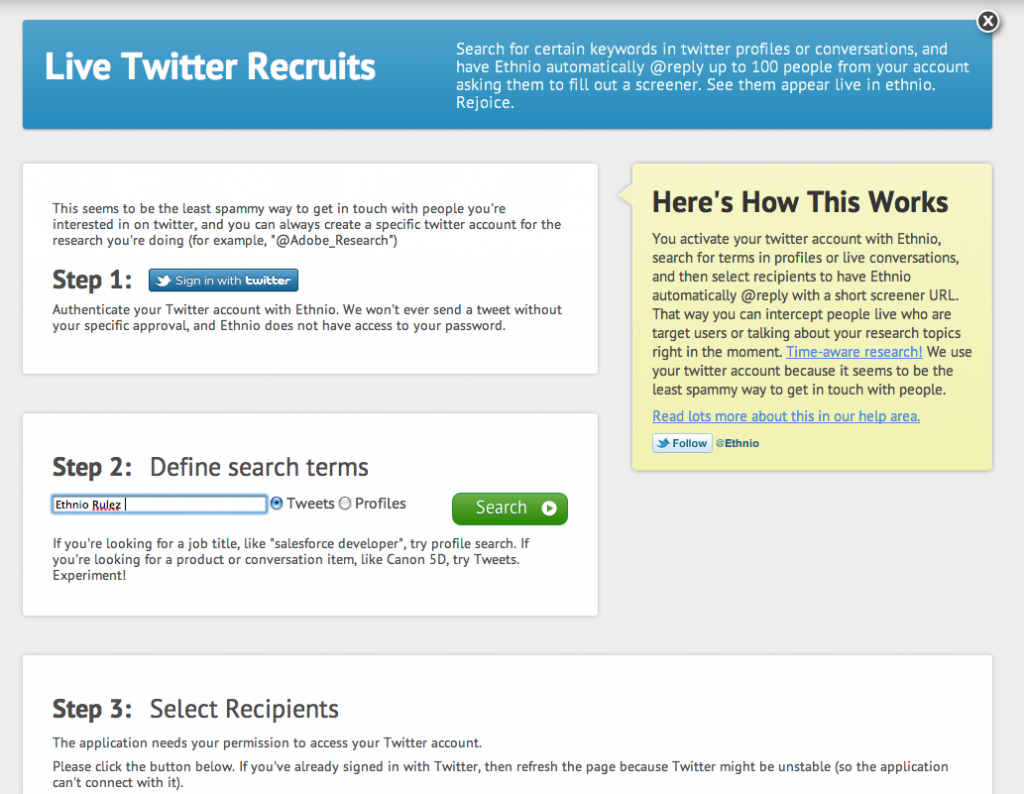 Step 2: we used the Twitter search function within Ethnio to identify tweets containing "history major", "med student", "mba student", and other key phrases.  We did a lot of iteration on the search phrases to come up with legitimate tweets that had a high percentage likelihood of coming from qualified participants.  Careful review of the search results was essential.  In this case, we could accept participants from any North American geography, since the study was being conducted remotely.
Step 3: after editing our Twitter profile to add a summary of the current study, we sent @ replies to the authors of the tweets: "we're interviewing med students about digital readers next week (paid research). interested? [ethnio screener link]"
Step 4: we watched the screener responses come into Ethnio and contacted candidates by phone to schedule them.
Results: we were able to recruit a 7-person sample, with all the dimensions we needed, in about 2 days.  The volume of relevant tweets wasn't high enough to recruit tweeters live, but using this kind of targeting worked far better than just putting the word out on Twitter and depending on retweets.  We're eager to do more.  Have you tried it?  How did it go for you?